Julie Online
Photos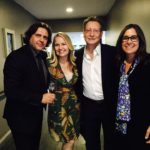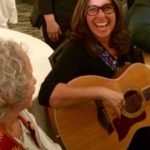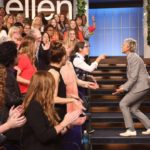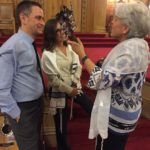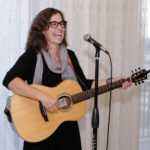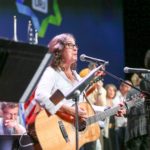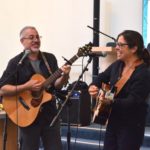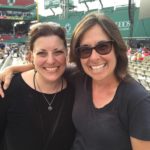 Welcome to the Official Julie Silver Website
December, 2019
Hello ! We've just returned from Thanksgiving in the frosty woods of Duvall, Washington where we spent many days under many blankets with many cousins. Hard to describe it and even harder to beat it.
I am an artist. When I'm not singing with you, I study and practice painting. This year I've decided to bring my original artwork to the #URJBiennial for the first time ever. As I write this, I feel such excitement to be with a whole new URJ community–vendors, artists and organizations–and see the biennial through a new lens.
Please find me and my partner in painting, the great Farley Crawford at Booth #324. We have everything you need so just stop by. We will be offering cards and prints and stickers and magnets and post cards and a lock of Farley's hair and peace and painting. How can you resist? I'll be there when I'm not performing, praying or presenting. And I have a feeling I'll be more present and able to chat at the booth than say, when I'm racing through the halls apologizing profusely.
We're bringing a large number of my original watercolor paintings to Chicago. Such frames and homes these paintings deserve! And just in time for Chanukah. The originals are obviously far more expensive than prints. We will accept all forms of payment except drachma and yen. I might serve crusty bread, brie and chateau-neuf dupape or anything that'll keep you near us. I will be present to sign and write on anything and everything. We can also easily make prints for you on the spot if you'd prefer and they can be delivered to you by the time you return from the biennial. We will start selling items on line and in earnest, after the biennial.
Meet us Wednesday, Thursday and Friday December 11-13, and spend a few minutes with us at Booth #324. Let's make art together!
I was hoping to change it up in #5780.  So far, so good.
With love–