Julie Online
Photos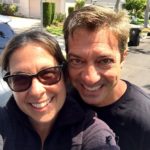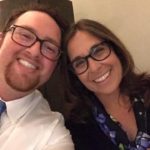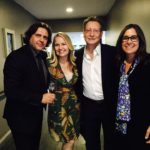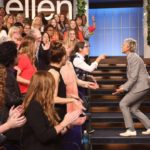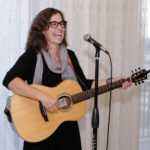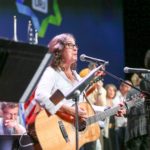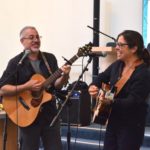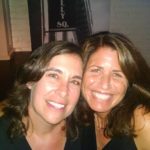 Art for its Own Sake
This tab is entitled "Art for its Own Sake", something my cousin and teacher, the late Michael Crawford lived and helped me understand in the time I spent with him.
Pick up a blank book and write
So it was with Michael in mind that I started painting on November 9, 2016, feeling assaulted and panicked, unable to calm my nerves after the election. Since then, my teachers
Farley Crawford
and
Breon Bliss
have given me their time and encouraged me to keep working. Also I am inspired by every one of you who picks up a brush or a pen to create newness in the midst of destruction.
So here are a few of my messy interpretations. In my lifetime, I never thought I would ever paint, let alone paint with watercolors. Here they are, saving my sanity. I needed them in November, and now a new wind fills my sails. A new focus invigorates me. My writing has changed, and my lyrics reflect the transparency and forgiveness watercolors have offered me.
I paint to heal myself and to bring order to chaos. You can too.